Our Office is Re-Opening!
Our office is excited to announce that we are re-opening for all dental care appointments! Although our community has been through a lot over the last few months, we are looking toward a time where we can resume coming together with our family and friends, and conducting business as usual. While many things have changed, one thing has remained the same: our commitment to your safety.

Infection control has always been a top priority for our practice and you may have seen this during your visits to our office. Our infection control processes are made so that when you receive care, it's both safe and comfortable.
You may see some changes when it is time for your next appointment. We made these changes to help protect our patients and staff.

For example:


| | |
| --- | --- |
| • | Our office will communicate with you beforehand to ask some screening questions. You'll be asked those same questions again when you are in the office. |
| • | At your appointment time, we ask that you remain in your car and we will call you when we are ready seat you. |
| • | We have hand sanitizer that we will ask you to use when you enter the office. We will get a temperature reading using a non-contact inferred forehead thermometer. |
| • | You may see that our waiting room will no longer offer magazines, children's toys and so forth, since those items are difficult to clean and disinfect. |
| • | Appointments will be managed to allow for social distancing between patients. That might mean that you're offered fewer options for scheduling your appointment. |
| • | We will do our best to allow greater time between patients to reduce waiting times for you, as well as to reduce the number of patients in the reception area at any one time. |


We look forward to seeing you again and are happy to answer any questions you may have about the steps we take to keep you, and every patient, safe in our practice.
Are Gum Stimulators an Important Part of Your Oral Hygiene Routine?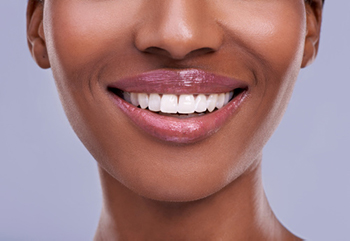 The health benefits of gum stimulators cannot be over-exaggerated. Gum stimulators help to strengthen and tighten your gum tissues, resulting in healthier gums. They also help manage the spread of gum disease and are a valuable tools increase oxygen flow in the gums, which eliminates gum disease itself. Gum stimulators also eliminate stubborn food particles which are not removed by brushing and flossing and thus prevent tooth decay.

Gum stimulators are an indispensable tool to help improve oral hygiene. They are designed specifically to quickly help you improve your jawbone and gum health. Brushing your teeth with a toothpaste and toothbrush, and flossing can only help protect your teeth in a limited way and it is impossible to fully achieve optimum oral hygiene if you only use limited tools for your dental care.

---
Correcting Your Oral Health Can Improve Headaches and Migraines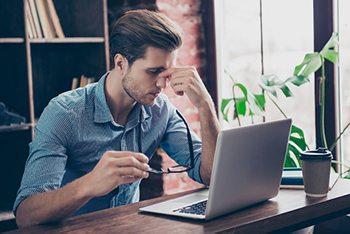 It is estimated that over a billion people worldwide suffer from migraines, and there is increasing evidence that suggests that this is intrinsically linked to oral health. Many types of headaches can in fact, only be alleviated by the care of a dentist. Even regular cavities and infections can possibly trigger headaches, but those that are more commonly linked to dental problems are tension headaches. These are typically caused by muscle strain to the oral cavity.

The most common culprit as to why you may be experiencing headache pain is a bad bite. If your teeth do not align together properly when the jaws are shut, due to factors such as missing teeth, you may be putting yourself at a higher risk of headaches and migraines. Headache pain can also be caused by teeth grinding during the night, which overworks your facial muscles and jaw. If you suspect that any of these issues may be the source of your headaches, we are here to consult with you on the best course of action which needs to be taken.